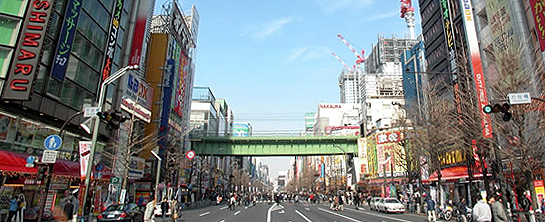 Akihabara Film shooting Coordinator by Team AWB
We help your TV shooting!!
Film Shooting at Akihabara is not easy, well, unless you have network with locals.
BUT, don't worry! It is much easier with us, AWB.
The team of this program "Akihabara Wonderful Box (AWB)" can help your film shooting around Akihabara. We can find & book Location like shop & restaurant, Cast like cos-player or maid, and also Film Shooting Staff with camera, microphone, and other equipment.


This coordinate service include,
Find & Book "Location"
・Akihabara Otaku shop
・gameshop
・animation goods shop
・figure and goods…etc
・Maid Café
・Restaurant
Find & Book "Cast"
・Tour Guide, can navigate around Akihabara
・Reporter speaks English and other language
・Cos-player
・Maid
・Idol
・Geeks knows much about Akihabara
Find & Book "Film shooting Staff"
・Camera (movie, still)
・Audio
・Film shooting guide, coordinator
・Research staff to Report Akihabara trend
・Hotel booking for your staff…etc
So, please feel free to send email and tell us what you like.
We will return email with plan and cost.
Contact : Terry (AWB Producer)
email: akibawonbox@gmail.com